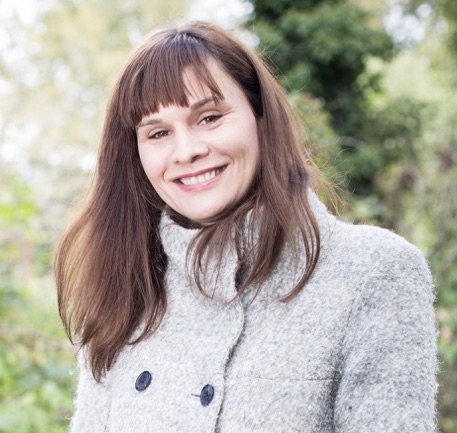 This fall, the Caregiver Support Program welcomed a new coordinator: Melissa Wade. Melissa has worked in the field of disability since 1999, with experience ranging from formal and informal caregiving, to community outreach, and developing and facilitating programs for people with acquired brain injuries and disabilities, and as a support group and wellness facilitator.
Life-Long Interest
Melissa was drawn to the NSCR Caregiver Support Program from her experience working with people with disabilities, and her time spent collaborating with families and caregivers. She noticed there was a gap in support for informal caregivers and she spent years of seeing that, and wondering where all the services were. During her undergrad in psychology at Thompson Rivers University, she became fascinated with how resilient caregivers are, and decided to research reducing the caregiving burden. Eventually, Melissa found herself back in school because of her burgeoning interest in resiliency of the disability population and caregivers.
Cultivating Resiliency in the Caregiver Community
So – how can we cultivate resiliency? That's what Melissa wants to explore with caregivers in the community. She is here to support them in doing so. She can't help notice how some people thrive despite such great diversity. Why NSCR? Melissa was thinking about developing her own program to fill the gap in caregiver support she couldn't help but notice. She came across our caregiver program, was stunned at the position, and scooped it up.
Melissa at Home
In her free time, Melissa plays guitar and piano, paints, goes on hikes with her dog, does yoga, and carries on her family's tradition of knitting slippers. She is trained in restorative and pain care yoga.
Caregiver Support Updates
Call for Volunteer Caregiver Coaches
We are excited to announce a free new offering: the Caregiver Coach and Peer Support Program. It recruits, trains, and matches volunteer coaches to provide emotional and practical support to caregivers in our community.
To learn more or to become part of our caregiving community contact Elizabeth Bishop at 604-980-3320, or complete the registration form here.